We like to talk about hiring with progressive successful companies. This time we had an inspiring conversation with Tilly Firth, Head of People & Talent at Impala. Impala transforms the way the entire world browses, books, stays and pays. And their team transforms hiring by showing others how humane and caring it can be.
We asked Tilly to tell us about the Impala's hiring steps and briefly retold it to you, illustrating it with Tilly's quotes. Read more on the Impala blog to become part of their team if you are looking for a new opportunity or become a better employer if you are open to that!
1. Online response form
The first step in the process after an initial CV screening is an online response form, which asks questions tapping into general mindset related to the role.

It saves the Hiring Manager's and the candidates' time which is great. But more importantly though, the online form also acts as a second point of data in addition to the CV - which means it acts as an added inclusivity measure.

It means the company can advance more people from the CV stage, and not have to rely on the usual CV shortcuts.

"I think often CVs alone can reinforce discrepancies and privilege between backgrounds. Folks from privileged backgrounds would likely have better education and experience names on their CV, and would naturally be more likely to be advanced at the CV stage. So we wanted to increase the pool of applicants that we can advance past the CV stage without relying on the usual screening shortcuts.

We don't however run the online form for engineers anymore - we tried but there was a really high drop-off rate, and engineers are simply less likely to complete that stage."


Screening call with the Hiring Manager
The next stage is a 30-minute call with the Hiring Manager or a senior team member, to screen candidates for mutual fit for role requirements, alignment with the work environment, and to talk through the logistics as well.

For engineering roles, folks chat with one of the Engineering Managers or the VP of Engineering.

"We really want people to go straight in with someone senior in the team to show that hiring is important for us. We think it's also great for being able to provide candidates with a high level of context early on."


Technical interview
The third stage is a technical interview. For engineers, this is a live coding challenge with one or two Senior Engineers who have been interview trained.

For some engineering roles, there's a take-home test too as part of this, in which case Impala puts a two-hour limit on it and pays people for two hours of work.

"We actually do First interviews and Technical interviews 'blind', meaning we turn off the video for them. We feel it's great for mitigating bias and for fostering equality and inclusion. We've received a lot of feedback from candidates saying that they find it much more comfortable to not have to worry about video and that they can concentrate more on the answers that way, especially as we're all very zoom-fatigued right now!

Blind interviews also mean there's no pressure for candidates regarding what they look like on the call; or their backgrounds, hairstyles, attire or anything in between. We want to create an environment where folks can be their full selves without fear, and we feel that there will always be some level of anxiety around looks in an interview with video on.

Interviewers internally also find that they can actually concentrate more on speaking with and listening to the person as well. So there's a lot of benefits to it!

Also, after every Technical interview, the interviewer runs a structured debrief with other senior engineers within the team. This is done to mitigate any biases that may have come up, and to ensure that everyone's being assessed on a similar benchmark."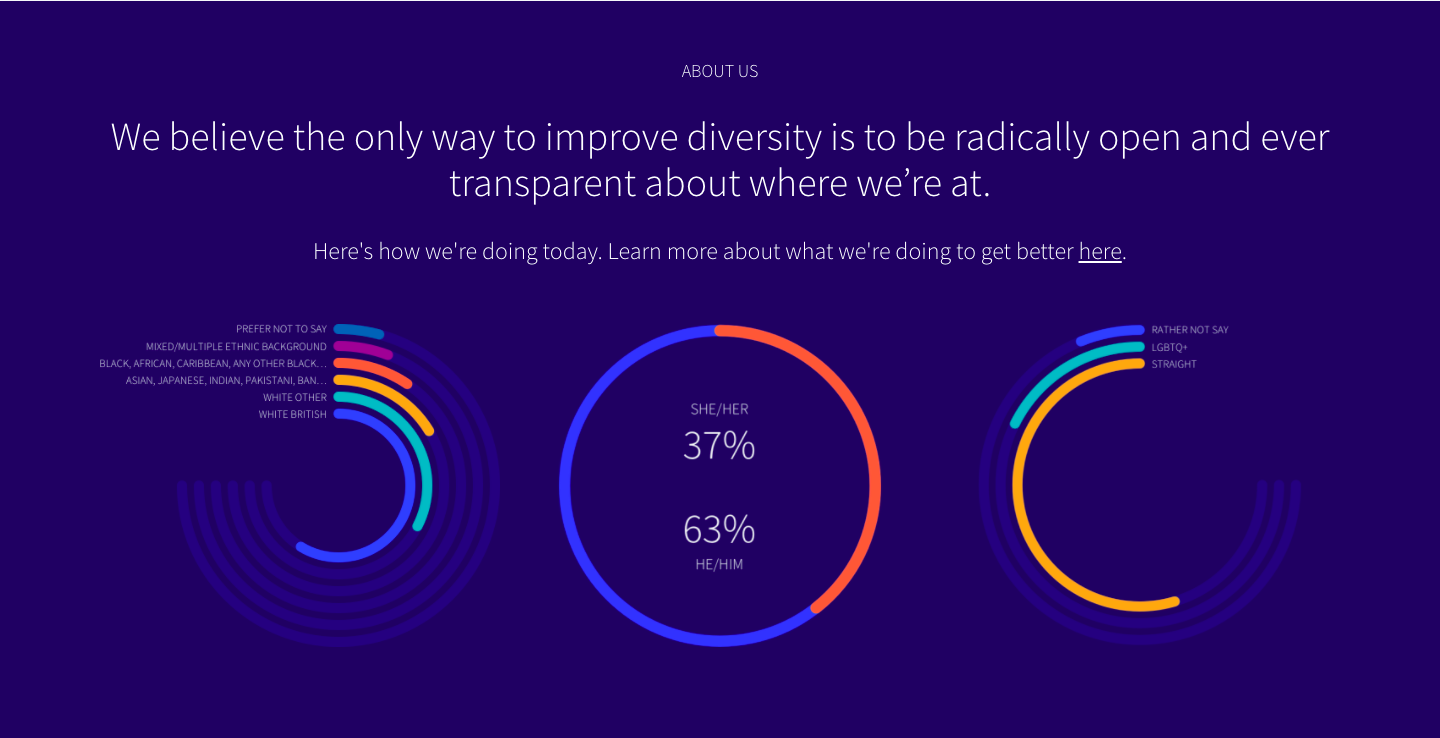 Culture chat
Then Impala offers a 'culture chat' stage, which is mostly for the benefit of the candidate. It's a kind of Q&A/AMA session where candidates can put forward any questions about culture, community, or what it's really like to work at Impala - and they'd be speaking to someone within the team they'd be joining.

"It's a way for the candidate to talk with someone in their future team about what the culture means day to day and what the values look like.

We want folks to be able to get a sense of what it's really like to work here culturally. Ideally, any folks who believe they wouldn't align with the culture or the fast-paced startup environment that we have here, would feel empowered to self-nominate out of the process after having the chat with team members.

Everyone in the company plays a part in assessing the culture. One big piece of feedback that we get when we do our quarterly internal surveys is people being like, "Please make sure when we're hiring that we continue to scale our culture" - this is one way that we try to ensure that does happen!"


Chat with the CEO
After that, there's a chat with the CEO, as a final screen and interview stage. Although this is still a legitimate interview stage, it is also fairly informal and really also acts as a way for candidates to get to know the CEO better too.

"As we grow the team more and faster, there's continually a bigger gap between new starter and CEO - so we wanted to ensure that every single Impalan gets airtime with Ben.

We really feel that being able to get to know the CEO makes sense for a lot of reasons: it helps ensure folks feel more comfortable on Day 1, can gain psychological safety sooner, and generally have a willingness to chat to more senior people including Ben."


The average time-to-hire (from CV screening to an offer) at Impala is about 17 days.
"Yeah, it is quite a lot of people involved in the process, because we do a lot of things for a candidate experience.
On the candidate experience front, another thing that we've recently introduced as a way to embed one of our values ("Keep it human") into the process is to offer a coffee voucher when someone gets advanced into the Technical interview.
We send a voucher for them to get a drink at a coffeehouse of their choice. Theoretically, folks can take the coffee/drink to the technical interview, but really they can use it any time. Just because if it was in-person, we'd obviously be delighted to offer someone a coffee or a drink during an interview, so we've added that virtually."